Pray for Haiti 🇭🇹 "Even the sparrow has found a home, and the swallow a nest for herself, where she may have her young—a place near your altar, Lord Almighty, my King and my God." Psalm 84:3 🧡 Each purchase of this tee is fair trade providing jobs, orphan care and hope for others. #makeitbetter #agapelove
AGAPE LOVE MOVES MOUNTAINS
People around the world are praying for peace in Haiti. People are praying for work that is life giving, jobs that will sustain their families and allow them to provide for and keep their children. Many parents, not only in Haiti, but around the world can't afford to provide for their families so by the day many children are being abandoned to orphanges, as house slaves, to fend for themselves and even worse, left to be kidnapped or sold into the sex slave trade.
There is power in prayer. There is power in loving others...so much it will move mountains. We can have the faith it takes to move this mountain, but without faith and love together in action--our efforts prove us powerless.
"...if I have a faith that can move mountains, but do not have love, I am nothing."
I Corinthians 13:2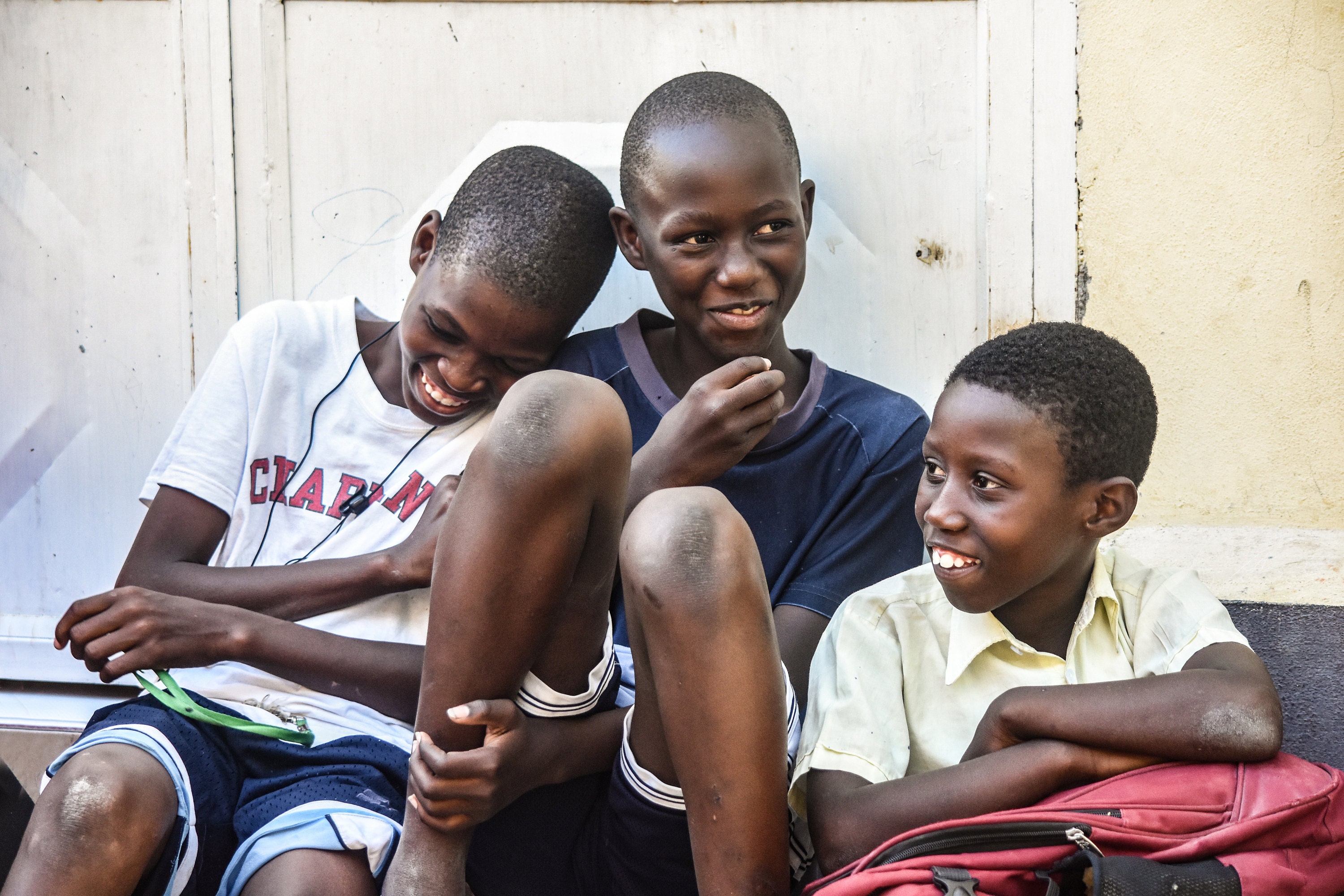 The children and families in Haiti hold a very special place in my heart. This is why we have gone to Haiti and partnered with companies within Haiti to make jobs, training and work possible. In a country that is shut down and in crisis, if the demand is no longer coming from the inside, the demand and need must come from the outside. If you want to make a difference--purchase On A Mission Apparel--we work directly with Global Orphan Project and Papillon in the Port-Au-Prince area. The work we help supply through t-shirt sales gives the people of Haiti hope, dignity, purpose and the help they need. There is joy in being able to give gifts to your children and provide for them. I can't help but think our Heavenly Father loves us the same. It is His joy to provide creation and salvation for us.
It's amazing that something as simple as a clay bracelet or a super soft triblend t-shirt will change lives. But it does! I have seen them create jobs, train youth with a career and life skills, teach dignity and work ethic, keep families together and help provide for the abandoned children that are hurting from the corruption. Sure, trends are great, but we have never strived for the trend market. From our start, it's been about authentically loving others JUSTLY and wholeheartedly like Jesus. Working directly with the people of Haiti and alongside a powerhouse team of activist printers and artisans, it's an answer to prayer like none other. 
In our online storefront and our store location in North Wilkesboro, NC, we offer certified fair trade jewelry and decor and specific designs are printed on sustainable eco-conscious triblend Allmade tees that create jobs paying sewing operators up to 5xs above the living wage in Haiti. This alone changes everything for families. LIFE S.A. located in Haiti where our apparel is pieced and sewn, has gone through extensive time and effort from the beginning to ensure the safety and care of its workers with utmost respect. The additional profits go to support and sustain many orphanges and communities throughout Haiti to provide orphan care, and career training for those youth who will one day have to transition out of the orphanage to care for themselves and create their own life. In the Transition Academy, students learn life skills--nutrition, career training, self-discipline and even how to manage the finances with savings and budgets. 
I have personally spent time with the operators at LIFE S.A. who sew our apparel, sang and danced with the children we support--they are some of my sweetest friends.  I have watched in awe of the youth who are rising up to make a difference for the Haitian economy embracing career training and dreaming big bold goals they will one day accomplish. 
Over a year ago, I climbed to a mountaintop in Kenscoff with some friends in Haiti.  As we climbed together, they taught me a very important Haitian proverb "Deye mon, gen mon." (There are mountains beyond mountains.)  Just like when we experience a breakthrough in our lives--the view from the mountaintop was breathtaking at this height. As we turned and looked, we were surrounded by mountains of all different heights--just as the proverb promised. However, the meaning is we need to climb and pass this mountain before we climb the next.  Each climb prepares us for the next obstacle so we can fight for what we know and take new challenges that come. With every responsible decision there is a always a cost and risk. I realized that day, as for me, the fight for justice and the sacrifice for fairness will always be worth every second.  However, it requires others to step forward in support to help us climb this mountain...and the next when we reach it.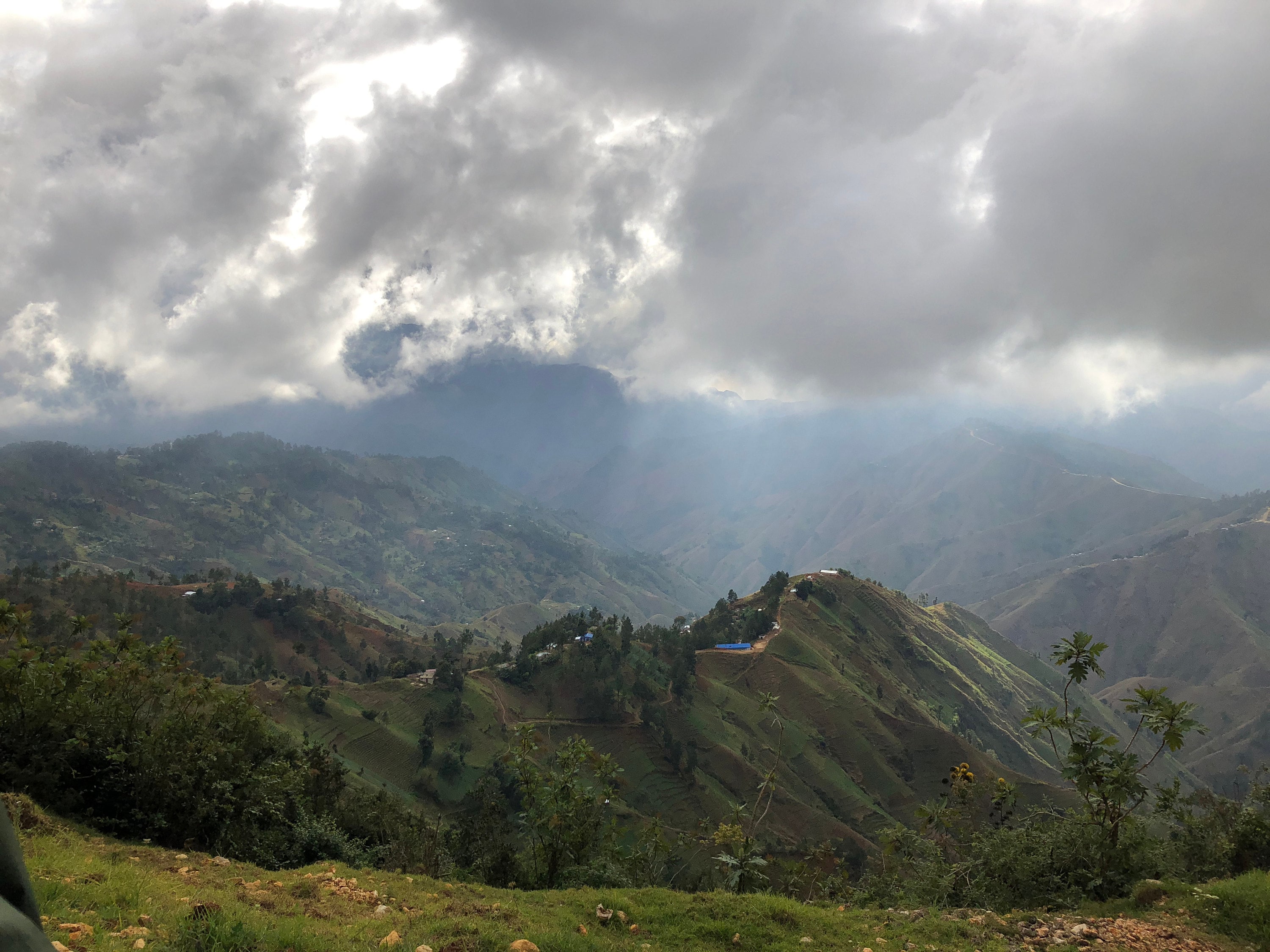 Together, we can change the world one t-shirt at a time. 
If you or you know someone who is looking to help us on this journey to bringing change to Haiti, please contact us or send them our way! Not only do we sell our mission tees in our storefront--we specialize in designing and printing custom tees for mission teams, non-profit, churches, and have wholesale options to put our apparel in your storefront.  We are thankful for all our customers, their support is crucial to our mission! 
This will be the first of many blog posts, however, I can't think of a better day to kick up some dust and stir up some agape love to send across the world. 
Happy Valentine's Day!
Soli Deo Gloria-
Brooke
On A Mission Apparel